The end
In June 1957 Kazantzakis left Antibes and set off with Eleni and the Evelpidis couple for China as a guest of the Chinese Government. Having toured the country for about a month, they flew to Canton and made preparations for the return journey via Japan.
Kazantzakis caught an infection following an inoculation against smallpox and cholera, and was admitted to the Danish National Hospital in Copenhagen. As his condition worsened he was transferred to Freiburg University Clinic. Though he recovered from the infection, he caught Asian influenza and died in Freiburg on 26th October 1957.
Kazantzakis' mortal remains were transported by road from Freiburg to Athens and then by air to Heraklion, where they lay in state in the Cathedral of Saint Minas. Crowds thronged Heraklion for his funeral service and interment on the Martinengo Bastion on 5th November.
A large wooden cross of unhewn logs towered over his grave, above the epitaph "I hope for nothing, I fear nothing, I am free".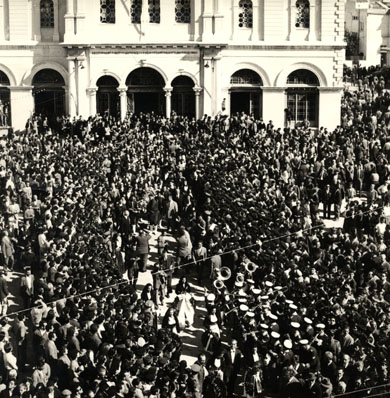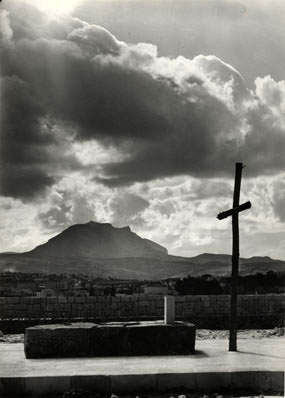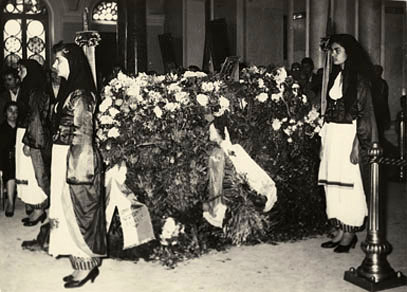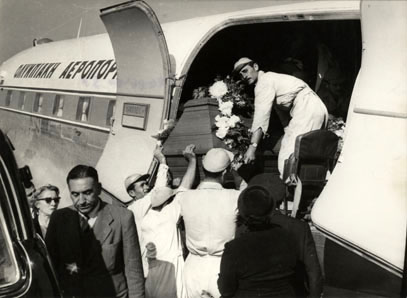 ---
Funeral
The funeral service was performed by one priest, who accompanied the deceased, but Archbishop Evgenios of Crete and fifteen other priests were also present. The congregation included representatives from the world of politics (with Minister of Education A. Yerokostopoulos representing the government, alongside George Papandreou, Sofoklis Venizelos and Constantine Mitsotakis), as well as intellectuals and artists.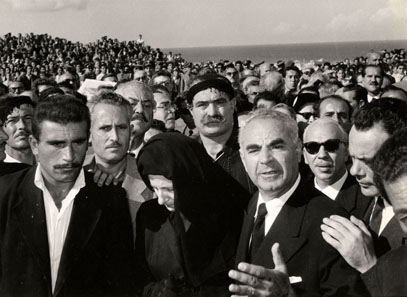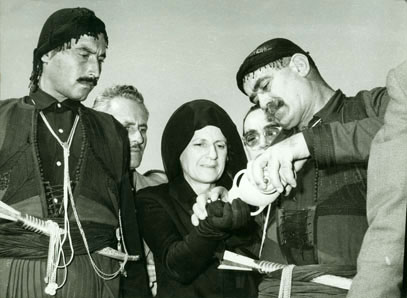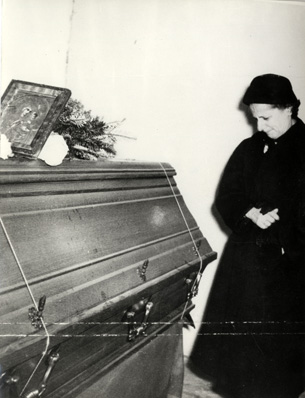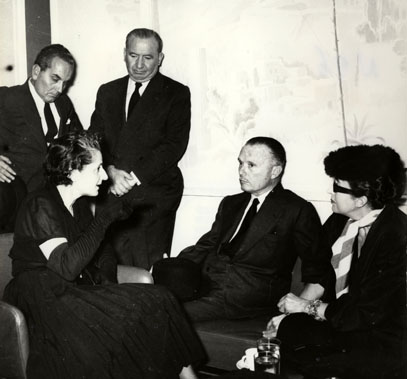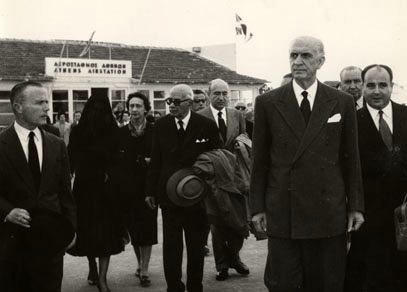 ---
Interment
The funeral cortege passed through the thronged city streets, where flags hung at half-mast. It was led by students from the Heraklion Teaching Academy, holding copies of books by Kazantzakis, with the Odyssey at the very front.
The coffin was transported on a gun carriage, in a special honour reserved for those buried with full state honours, but was borne up to the Martinengo Bastion on the shoulders of men in Cretan dress.