The Online Microfiction Workshop of The Nikos Kazantzakis Museum was successfully completed last Saturday.

More than 200 friends from all parts of Greece and abroad attended the original Short Story Workshop offered online by the Nikos Kazantzakis Museum, at no financial cost. The participants, guided by the author Yiannis Farsaris, had the opportunity to get to know the exciting world of micro-fiction through 4 online meetings.

In the next period, the Museum will publish a digital book, which will be freely available on the Museum's website and Social Media with a selection of the short fiction stories written by the participants, starring Kazantzakis himself or characters from his books.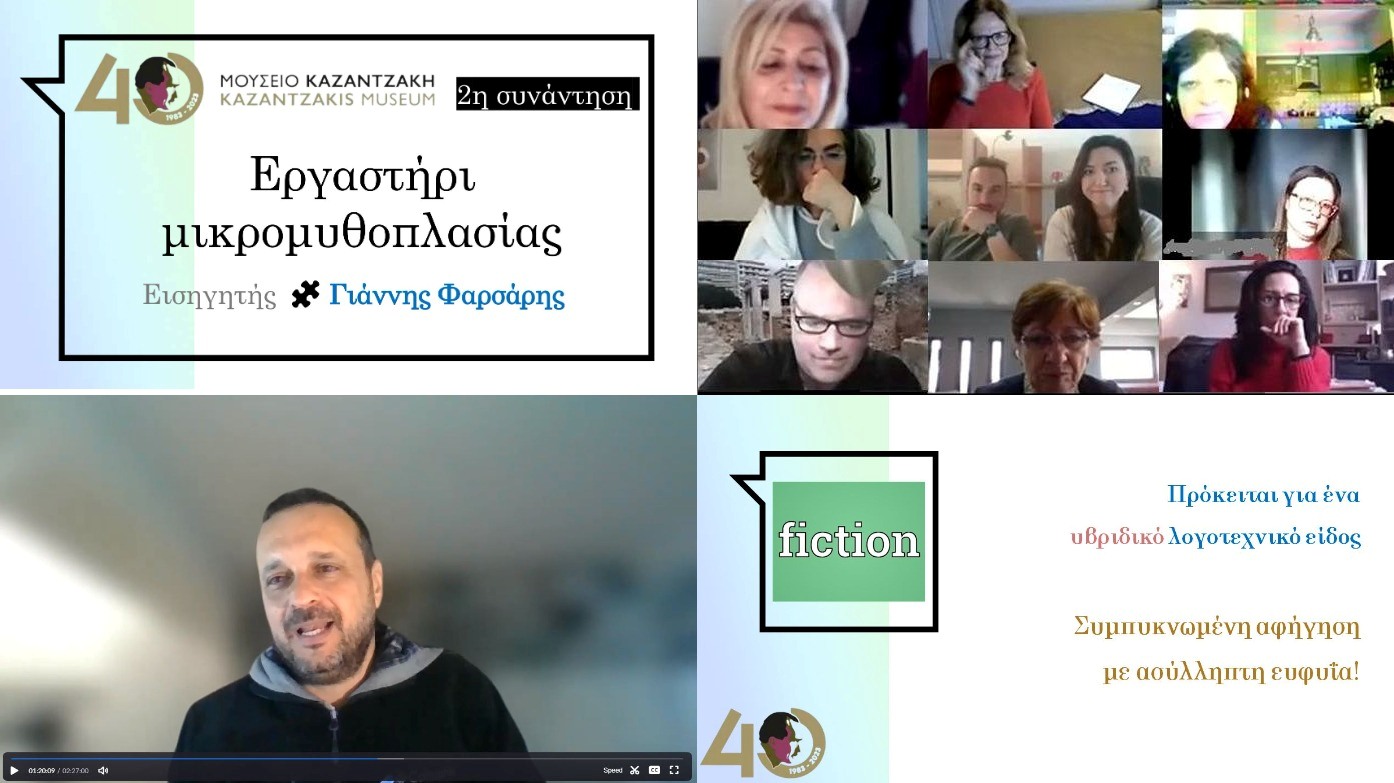 The Workshop was held in the context of the celebration of the 40th anniversary of the Kazantzakis Museum and the online project "Hidden Gems of The Nikos Kazantzakis Museum".

We sincerely thank Yannis Farsaris for the cooperation and the perfect organization of the Workshop and of course, those who participated in it!