The Department of Education of The Nikos Kazantzakis Museum organizes an Easter candle making workshop for children.
The workshop will take place on Sunday, April 2, 2023, at 11:00 - 12:30 in the Museum's Multifunction Building.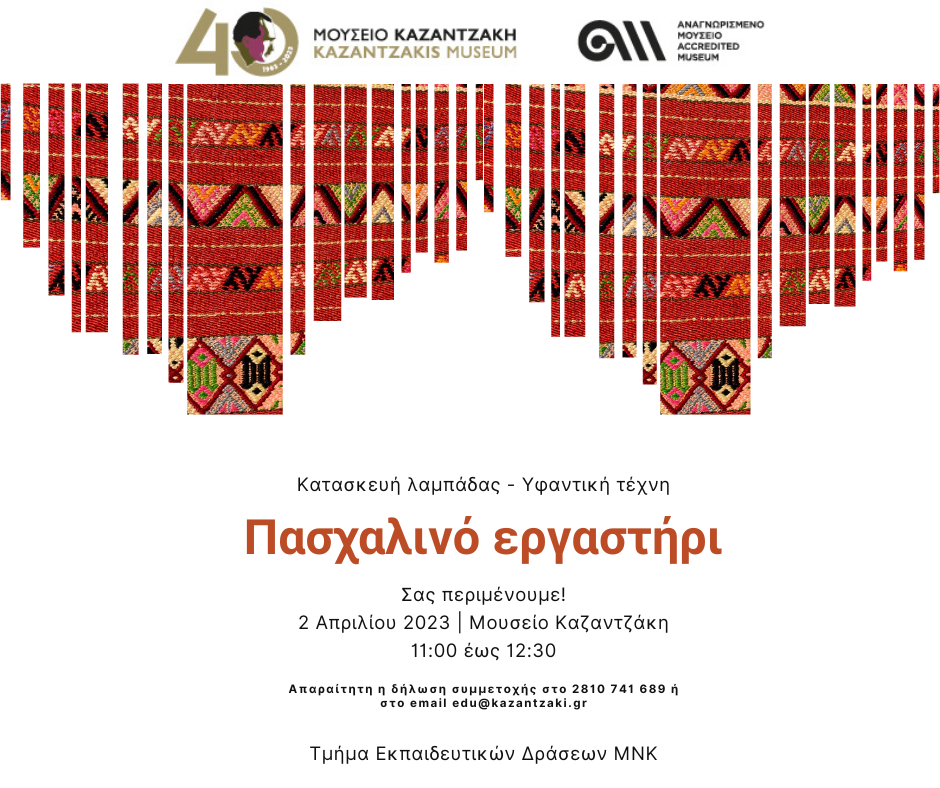 The children will make their own candle from natural beeswax and decorate it with patterns that they have earlier woven on a homemade loom with threads in patterns and colors of their own choice. They will learn useful information about the traditional weaving art and its history in Crete. At the same time, they will discover the Cretan woven bag, called "vourgiali", which belonged to Nikos Kazantzakis and is exhibited in the Permanent Exhibition of the Museum.

At the end of the activity, the children will take the Easter candle that made with them along with wishes from the Kazantzakis Museum for Happy Holidays!
The workshop is aimed at children from 5 to 16 years old.
Participation fee: 10€/child

For the workshop, advance reservation is necessary by phone at 2810 741 689 (daily 10:00 – 15:00) or by email edu@kazantzaki.gr