On Sunday, December 18, 2022, the Christmas Art Workshop was held with Kostis Grivakis in the "G. Anemoyiannis" conference hall of The Nikos Kazantzakis Museum.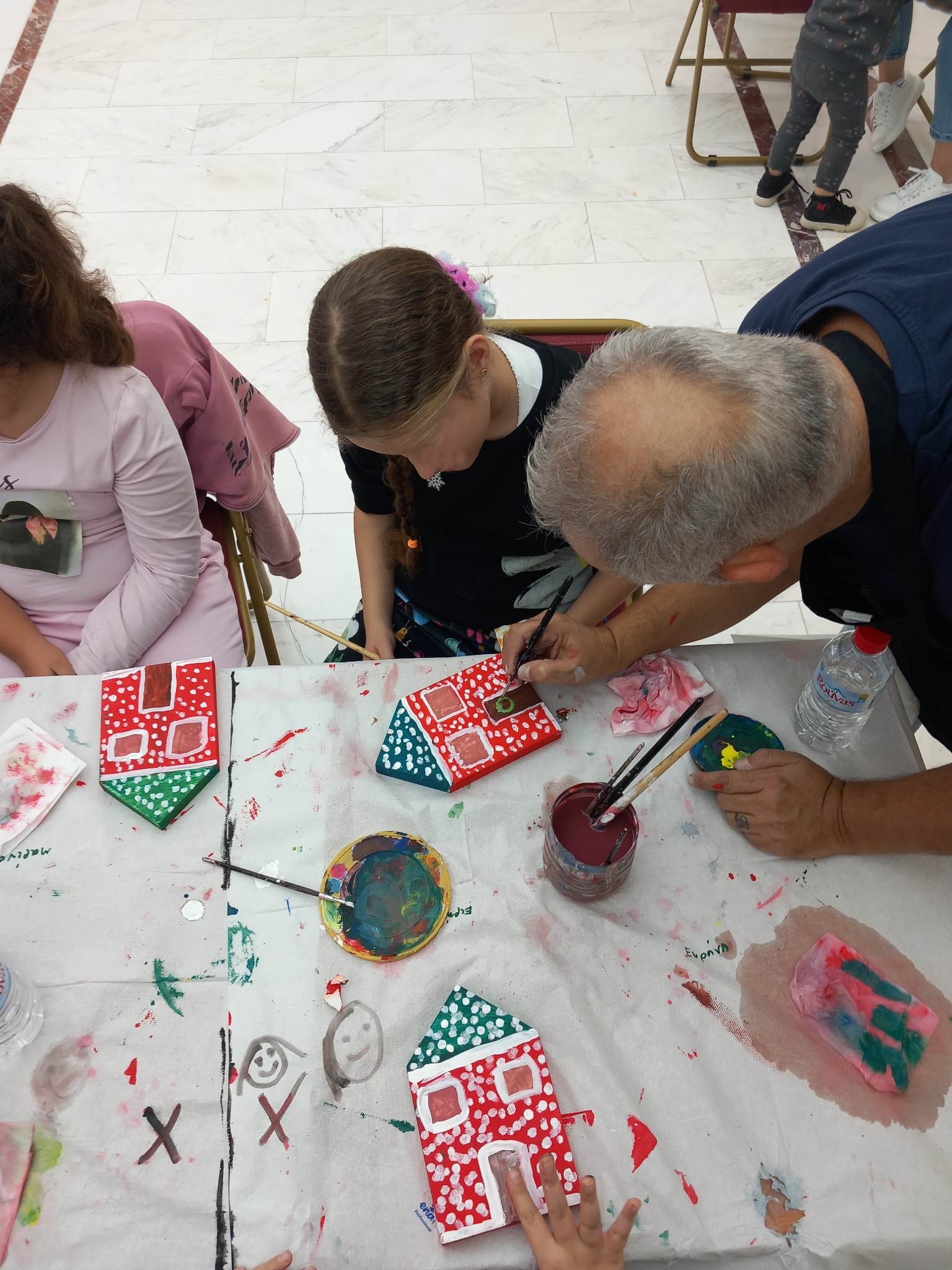 The children, full of joy, painted their beautiful Christmas houses on recycled wood using acrylic paints under the guidance of Kostis Grivakis. They left the Kazantzakis Museum with bright smiles and colorful construction for decorating their home.

We sincerely thank the children for their participation and their imagination and the parents for the trust they showed us and their support.

We sincerely thank Kostis Grivakis for his cooperation and the Christmas mood he conveyed to all of us with his characteristic aesthetic.

Happy Holidays everyone with health, love, and peace in everyone's hearts!